Size Does Matter: How To Style and Stack Your Arm Candy
We've all heard of the Push Gift: that (usually) sparkling award a woman receives after having a baby.  And however you became a mom, you deserve some bling!
Here's a good problem to have: What do you do when the space between your knuckles just isn't big enough to accommodate anymore diamonds?  You pull and pull until you've physically stretched the finger enough to make room for one(grunt) more (grunt) gem (shriek and exhale).
But if physical pain isn't your thing (you already had the baby for goodness sakes!) then might I suggest adding some arm candy?
Arm candy encompasses all of those lovely, and also usually sparkling, decorations between your hand and elbow.  So when you run out of room on that ring finger, you can move onto the wrist and work your way down.  Like "sleeves" but without all the painful tattoos and permanence.
It can be simple:
Or you can really pack on the layers:
Whether it's all rose gold or sterling silver; delicate or chunky; boho vibes with clinging bangles; or elegant fitted cuffs, the point is that there are endless possibilities when it comes to your arm candy.  And because there's only so much arm real estate, it's important that you know how to properly stack your baubles.
Here are my top tips for styling your arm ornaments:
Start with a watch
All good arm candy should serve a purpose and be meaningful.  The easiest way to start your arm candy decor is with a timepiece.  Yes, we all have iPhones, but it's still much faster (and cooler) to glance down at your wrist to check the time.
Watches come in so many beautiful styles so there are lots of options to choose from.  And Tip: Check out the mens selection too!  "Boyfriend" watches are a thing, just like jeans.  And don't limit yourself here, either; feel free to grab a watch for each arm candy "theme" you're going for.  For example, choose a simple, clean-faced watch for smaller bracelet groupings that can go with everything.  The simple face on watches tends to go best with boho vibes or are great for when you want the focus to be on the bracelets (whether because of the bling or the meaning behind them, that's up to you!).
2.  Theme
Now that you've got your timepiece, lets talk theme.  Your arm candy pieces should make sense together in some way.  Just like mixing patterns with our clothes doesn't always work, sticking to a theme with your bracelets matters and makes your pieces look like they were styled because they were.   Themes can also include arm candy that means something to you, like charm bracelets on steroids.  You can find more on my favorite meaningful piece to wear here.  More examples of themed arm candy:
3.  Texture
The last point to consider is texture.  What I mean by this is that the more variance in bracelet width (how much space one bracelet takes up on your arm), the more variance in materials (satin roped bracelets, metal chains, beads, gems, you name it) and the more variance in textures (smooth metals, chunky tiered bracelets, shape differences) the more interesting your arm candy will be.  There are no rules here and the possibilities are endless:
Bottom line: have fun with it!  The point is to make sure your significant other they know that there's room: there's room for more diamonds and sparkles and gemstones and pretty.  And if there's not, you'll make room.
Did I leave anything out?  How do you arm candy?  Show me your arm candy style on Instagram @howtosuburb
The 2018 Venice Film Festival: Best Dresses And An Italian Debut
Ah, The Venice Film Festival.   According to this year's organizer, La Biennale di Venezia, "The aim of the Festival is to raise awareness and promote international cinema in all its forms as art, entertainment and as an industry, in a spirit of freedom and dialogue."
But really, it's about the who, what and perhaps most importantly, the wear and this year the fashion did not disappoint.
(AP)
(AP)
 (AP)
I mean, can you even imagine what it's like to pack for the most glamorous week of your life?  Three to four outfit changes a day and jaw-dropping gowns to change into every night?  Um, sign me up.  This is so not the Venezia I know.
Venice was the first stop on my Italian honeymoon.  Jet-lagged and starving, we wandered the cobblestone streets and bridges until the charm wore off and we just wanted to take a nap.  I asked for directions to our hotel in my college-Italian and when we finally checked in it was twilight.  Before crashing on the bed for a much needed night's sleep, I raced to the windows, undid the latch and threw the two shutters open, recreating a scene I'd probably watched in my The History of Italian Cinema class.  With a view to an alley below, it wasn't much, but you could smell the sea air (at least, I hope it was sea air) and for a minute it was everything I ever thought Italy would be-all warm breezes, starry skies and ancient hotels with wooden beams and Italian charm.
My husband and I settled in for the night.  But after a few hours of deep sleep, I woke up to a distinct and familiar buzzing sound in my ear-a mosquito.  We had fallen asleep with the windows open because hey, when in Venice, only to wake up to a mosquito bite on my forehead.  I swatted it away and reached for the light and that's when I saw it-on the ceiling of our hotel room was a graveyard-a graphic, blood-splattered scene of mosquitoes who had met their fate from countless other unassuming couples who had made the same open-window mistake as us.  Clearly, this was not George and Amal's Venice.
My husband and I swiftly closed the shutters and spent the good part of the next hour jumping off the bed to smack the ceiling with our hands and take out as many of these bastardos as we could, laughing our asses off the whole time, drunk with jet-lag and dumbfounded at our not-so-romantic first night in this floating city.  It was my husband's least favorite city we visited and I can't say I blame him.
So, seeing all of these celebrities and gorgeous gowns on parade at this year's Venice Film Festival has me wanting to go back and do it right.  You know, the Clooney's Venice.   But until I can make that happen, I'll sift through the endless galleries of abito da ballo and watch what they're watching to make myself feel like I'm there.  A little Prosecco may help.
(Getty)
One of the most anticipated shows debuting in Venice this season is My Brilliant Friend, based on a series of books by Elena Ferrante (Interesting side note-that's the author's pseudonym and unearthing her true identity has been something of a fascination for fans of her books.  You can read more about that here).  What will set My Brilliant Friend apart, besides the impeccably crafted story, is that it's the first official foreign-language series on HBO (but don't worry, they'll do subtitles).   You can watch the trailer here.
(Variety)
A few of us almost picked My Brilliant Friend for our September Book Club choice, but Tangerine-which I'm also very excited about and which is also set to be made into a film starring Scarlett Johansson-won out in the end.  I've ordered My Brilliant Friend to read anyway and I'm excited to share my thoughts with you. The books are about two girls growing up in 1950's Naples and explore their intense everyday life and friendship.  Here's the official book synopsis:
Book one in the New York Times bestselling Neapolitan quartet about two friends growing up in post-war Italy is a rich, intense, and generous-hearted family epic…Beginning in the 1950s in a poor but vibrant neighborhood on the outskirts of Naples, Ferrante's four-volume story spans almost sixty years, as its protagonists, the fiery and unforgettable Lila, and the bookish narrator, Elena, become women, wives, mothers, and leaders, all the while maintaining a complex and at times conflictual friendship. Book one in the series follows Lila and Elena from their first fateful meeting as ten-year-olds through their school years and adolescence.
I'm looking forward to the books and then to following it up with the HBO series.  Join me!  And maybe, just maybe, we can create new images and memories of Italy, the one I long to go back and visit, with the windows closed.
Style Secret: The Way I Go The Distance With My Capsule Closet
I'm going to share one of my favorite ways to look like I spend a lot of money on my wardrobe.  Spoiler alert-I don't!  This trick is pretty genius if you're like me and 1) you don't have an extra bedroom to convert to a spillover closet (I'm eyeing my son's room but he doesn't know it yet…it's totally ok for him to sleep in the game room in the name of fashion, right?) or 2) you don't have the budget to prevent repeat outfits from happening.
Are you ready for the secret?
Embrace the capsule closet and change it up with the jewelry.  Let's discuss!
 If you didn't already know, a capsule closet refers to a few key pieces of classic clothing that you wear on rotation (literally, as I was typing this, UPS delivered my new dresses to supplement my own capsule closet-thank you fashion gods!  Next I'll be doing a product review on diamonds and we'll see what happens…)
These should be pieces that you spend a little more on because you wear them over and over again so they need to hold up over time.  These clothes are not intended to be your entire wardrobe but the pieces you mix and match with the trends of the season.
Some examples of capsule closet items might be
An LBD (Old Navy)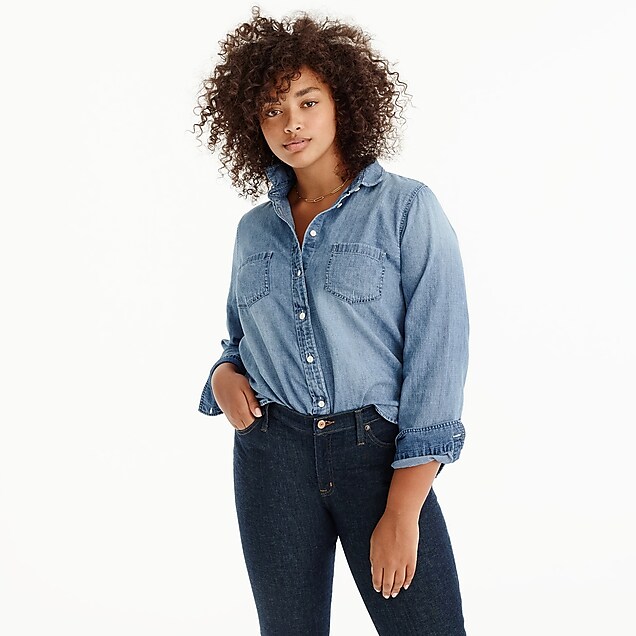 Are you still with me?
Your capsule closet should be unique to you, so even though the types of pieces may be classic, you can personalize it with your color and pattern choices. (Tip: leopard print is TOTALLY a classic pattern to rock!)
My go-to refresh for a capsule closet item is jewelry, especially statement necklaces.  Jewelry creates endless possibilities for your closet staples to look new again and again.
For example, my capsule closet is filled with lots of denim/black/white/grey/navy.  So when I'm shopping statement necklaces, I go for lots of turquoise, coral, fuschia and rose gold in different patterns and textures and styles because I like the contrast and pop those necklaces bring to my darker-hued clothing.  Even better, the unique necklaces draw attention to the jewelry and not the capsule closet item I'm wearing (again).
I'll buy a navy or black tiered dress and pair it with all different colors, shapes and sizes of necklaces and it looks like I bought a new dress every time I step out!  It's like a magical way to grow your wardrobe without really ever adding to the rack.
In order to make this concept work for my budget, I like to find bang for my buck jewelry.  The personal challenge is finding the biggest necklace for the smallest price tag.  But if necklaces arn't your thing, you can go for statement bracelets or earrings too!  The key is to just be sure it's loud and proud enough to get noticed and draw attention to the jewelry, not the white button-up underneath you may have worn recently; if the jewelry isn't noticeable enough, it'll be more obvious when you repeat the classic capsule piece the next time!
I hope you've found this helpful!  Please email me or comment with your go-to capsule closet staples or get in touch with me for questions!